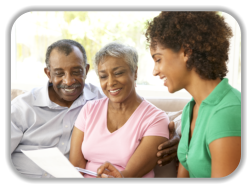 Ohio Senior Home Health Care can competently respond to your home health care needs. We can equal the care that is traditionally provided in a hospital and translate it into your own home environment. At home, you can be with loved ones round the clock, get support from friends and be in the comfortable and familiar environment of your residence.
Home Health Care is an ideal choice for patients with:
Chronic conditions
Fall Injuries
Chronic Wounds or Surgical Wounds (Healing)
Recommendations from the physician to receive Long-Term Care
A Need for Rehabilitative Therapy from a licensed Physical Therapist
It will be our pleasure to visit you at home soon. Please call our office to schedule an assessment. You can reach us at 614-470-6070.